So it begins anew.  I had planned to write a blog about standardized testing in the Public School system around the United States, and how it's detrimental to a child's development and their ability to think independently.  However, with the impending re-launch of the show (The Porch – Reloaded), I thought I'd write a piece befitting of its return.  The funny thing is, I can pretty much write anything I want, and no one would be the wiser because people, particularly those of color (yes I'm stereotyping), have a tendency not to read anything unless there's "pretty" pictures or a video involved.
It's amazing how something can start based on conversations being held at a friend's house.  Many companies and bands we admire and aspire to mimic began in darken basements or garages.  So this story is no different than any of those.  When you peer across the landscape, especially to a person of color, where can you find a media outlet or forum that speaks to you on a level that only you can understand; that hasn't been "watered" or filtered to be accepted by the mainstream just to hear a squeak, not the full roar of a lion waiting to be released from the shackles that bind him. Sure you have radio and television shows featuring the likes of Tom Joyner, Rickey Smiley, Steve Harvey, Wendy Williams, etc.  But who amongst them is giving you that "REAL" shit that's enhancing your ability to function in the public at large; that's entertainment.  Tavis Smiley and Michael Baisden give it to you on some degree, but is it at the level of a Bill Maher; raw and uncensored.  That was the intent when the show was first created and debuted on WGGFRadio.com over two (2) years ago.  Our primary focus was sports; but we wanted to provide a perspective not being addressed by ESPN or other pundits.  Of course we were aware of other broadcasters providing the same format, but we didn't have an agenda.  We weren't tied to a team, an organization or in bed with ownership.  Our goal was to always be objective and provide a formulated opinion on all of the areas pertaining to sports.
But when you go to a BBQ, your family reunion, the barbershop, the hair salon or in a co-worker's office talking about the issues of the day, you're not talking solely sports, you're talking about the issues of the day.  So as the call letters changed from WGGFRadio.com to trurythme.tv, the idea was to provide an overall discussion about life in general.  The struggle, children failing in school, crime in the community, the lack of resources to empower the public, high interest or divorce rates, the need for better health care, all the things that people deal with on a daily basis.  So the show evolved and became all encompassing.  We interviewed people from all walks of life, each in some way trying to make a positive impact in the community.  From Teisha Scott and Shani Studstill owners of 2 Naturally Fly Girlz to Miami Gardens Mayor Oliver Gilbert, we interviewed these people who had a pulse in the community and provided a vision of growth and change.  However, inasmuch as we were doing something positive, we weren't reaching the audience needed to enact real change.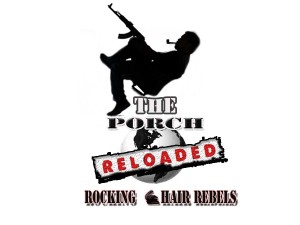 The platform has now been moved to BlogTalk; and in association with the Anti-Robot Network, the phoenix has again risen from the ashes and life has begun anew.  Many of the individuals associated with the show are no longer apart of the programming.  For the most part it's an army of one.  An individual whose sole purpose isn't to attain wealth and popularity; it's the hope that with intelligent conversation, newly acquired information, people's naturally inquisitive behavior and the thirst for enlightenment, I, and eventually WE, can awaken minds and change the world.  I say WE in the sense that WE ARE THE CHANGE.  All the things we suffer through as the public; inflation, high gas prices, the continuing loss of our constitutional rights, etc., have always been in our control.  The Preamble of the Constitution states clearly the rights afforded to us as citizens of the United States.  "We the People of the United States, in Order to form a more perfect Union, establish Justice, insure domestic Tranquility, provide for the common defense, promote the general Welfare, and secure the Blessings of Liberty to ourselves and our Posterity, do ordain and establish this Constitution for the United States of America."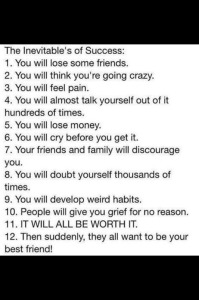 I can say this with all honesty, I'm scared.  Not of speaking to the masses or being unable to articulate my thoughts clearly.  My biggest fear has always been failure.  Like many of you reading this, I've had an opportunity to do and see many things during my lifetime.  I've been signed to record labels being on the verge of stardom; I've had opportunities to travel the world and have turned down lucrative job opportunities for the sake of loyalty to my fellow man.  Ironically, that same loyalty has never been reciprocated.  And as the failures and heartache mounted, I thought I'd never see a day where I could gasp at the dandelion floating calmly through the air on a summer's breeze.  But I have that opportunity again.  This is and has always been my purpose; to help others.  And though I've offered and petitioned others to join me on this crusade, I fear this is a task I will be forced to undertake alone.  Only when the dragon has been slayed and I return battered and wounded will those who doubt become likely to see the vision.  Until then, the mission is clear.  Succeed or fail, disgrace isn't an option. Bring me home on my shield.  Tune into The Porch – Reloaded; Rocking Chair Rebels on the Anti-Robot Network on BlogTalk, Thursdays at 7 p.m.  I'm gone!  (b)