The echo of footsteps leading to his destination fills the breezeway. The opening of the automatic doors quickly removes the moisture that was accumulating on his shaven head. As he enters the venue, a quick scan of the setting is all too familiar; conference room tables lined in three (3) rows, two (2) tables each, with four (4) chairs, each table for occupancy.  He relishes in his ability to speak before a captive audience. During his adolescent years this would have been unforeseeable, as criminal activity and school truancy was the pillar of that period.  For the individual dubbed as "Brother Truth", his propensity to enthrall onlookers is unlike a grandiose salesperson pitching their products to an unsuspecting homemaker. His introduction, comforting; his conversation; spellbinding. Before being able to finish his presentation, the customers are reaching for their pocket or purse, producing cash, a debit or credit card to purchase what is being sold. When an individual is passionate about what they believe in, the speaker is only lending voice to the capacity of what is being presented. In their eyes, the truth needs no convincing; it is only the listener's willingness to accept that truth, which will then reward them of those efforts.  As the new millennia Don Quixote, "Brother Truth" toils to educate the masses in his quest to broach subjects that have become both popular and yet taboo in today's society; the disenfranchisement of the Black male, and sexuality as it relates to spirituality. In both instances, standing seemingly alone, his messages are a labor of love and salvation.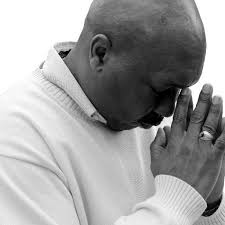 Street Disciple
In preparation for the event, the controversial author and community activist places his manuscripts at the location for which he will be seated. A name plate placed before his chair will identify him before he is able to utter a word. He harkens back to his Miller Homes Housing Projects upbringing in Trenton, New Jersey to an era where conflictions were the norm. Being raised in a conservative evangelical household meant attending some semblance of church activities five (5) to six (6) days per week. His father being an Associate Pastor believed in discipline which led to a strict upbringing.  Attending school to receive a formal education proved challenging, as there was a level of disinterest from hearing lectures and participating in book assignments. He attributes his behavior then to that of many melanoid young men in the school system; he, and in his assessment like many Black males as a culture are kinesthetic learners. They desire hands on experience as opposed to watching demonstrations or reading books.  As a "doer", the inability to actively participate in the educational process leads to disinterest, shorter attention spans and behavioral problems.  Compound that fact with witnessing discourse within his family unit; something which had been concealed from his vision throughout his childhood, he ultimately became a living statistic. As a result of his parents' divorce, his suburban rearing had been reduced to a one-bedroom apartment to house himself, his mother and younger brother.  At age fifteen (15), he dropped out of school to pursue a life of street pharmaceutical sales and lusting the temples of females mind manipulation.  It was only at the behest of his crying mother did those activities cease. After receiving an ultimatum, the potential scholar attended an alternative educational program, New Jersey Youth Corps, to attain his GED (General Equivalency Diploma).  After which, he enlisted in the United States Army and was commissioned as a Medical Officer for which he served four (4) years in the armed forces earning an Honorable Discharge upon his departure.
A Call to Serve
The sands continue to seep sluggishly from the hourglass, as patrons slowly make their way into the dwelling to be seated.  As the attendees mingle amongst themselves, whispers between onlookers are reminiscent to the discrete hand to hand exchanges that were the standard during his days as a "boulevard broker and sexual intercourse negotiator"; in laymen's terms, a drug dealer and pimp.  His call to ministry was far different than that of when he was requested to pick up fists full of U. S. currency or drop off packages of narcotics. It was a telepathic connection between he and "the source" which transpired at the age of twenty (20) during his time in the military. While stationed at Ramstein Air Base in Kaiserslautern, Germany, he began his journey as a spiritual teacher.  Upon returning state side, in the year 2000, he graduated from Philadelphia Biblical University, now known as Cairn University, with a Bachelor's Degree in Biblical Studies and a Graduate's Degree in Church Leadership.  He was a devout minister of the Pentecostal Apostolic Church and taught at the School of Theology in Plainfield, New Jersey.  As a juvenile, he recognized his felonious behaviors were a detriment to him and those he loved; though wrong, he fashioned it as a necessary evil. He knew he had to step away from that lifestyle or risk having his obituary printed in a newspaper or be incarcerated in a correctional facility. He was now experiencing a spiritual tug-of-war. At the apex of his ministerial career, he faced a number of unanswered questions which deviated from the teachings of the Pentecostal Church.  There were no overlapping police patrols, neighborhood watch programs or rival competitors to be fearful of on this occasion; it was resistance from local church leaders that led to his resignation and steered him to the founding of a house church ministry in Ewing, New Jersey.
Ministry in Manuscript
The seal tears from the opening of a bottle of water as his heart rate begins to elevate. Though calm yet slightly parched, a quick sip allows him to collect his thoughts. He takes his seat and recites his speech one last time within the silence of his consciousness; wanting to ensure that each sentence flows flawlessly when the words are spoken from his lips; that all the analysis and research that has brought him to this moment are concise and potent. The determination he used to hustle during his childhood, he now implores to distribute messages of unconditional love, universal salvation and warnings about the plight that African-American boys face on a daily basis. Challenging conventional thinking and the need to discuss sexuality from a spiritual perspective led to the writing of The Naked Truth: Understanding the Spiritual Origins of Sex, Marriage, and Intimate Relationships. It dares the reader to strip themselves of their societal binds, such as religion, gender specific roles, cultural assumptions, and provides an in depth look into why women are more promiscuous by nature, why males and females were cursed by God with circumcision and menstrual cycles, and why oral sex is the most sacred act of scripture.  From the Books of Genesis to Revelations, he provides a thorough synopsis as to why the Bible is the most sexually provocative book on the planet and how civilization arrived at an inequality of genders.  And like any good entrepreneur, the momentum he garnered from his first offering led to the writing of his second book, The Streets Can't Have My Son.  Using his experiences as a barometer, the book was written to equip parents, educators, and church members with the skills required to assist African-American boys in succeeding and graduating from public schools, escaping the trappings of the juvenile justice system and going on to enjoy lives as productive members of society. With each page turn, the typeface font sentences release a passion and reveal a reality unto familiar with those who have either dealt with or experienced those ordeals. The book divulges tools which are paramount in the educational training of their sons and provides the attitudes, principles and skills that must be acquired to be prosperous for a lifetime.  Foreworded by Dr. Chance W. Lewis, Ph. D., professor of Urban Education in the College of Education at the University of North Carolina at Charlotte, the book has been touted as, "A must read for anyone raising an African-American son."
Reasonable Suspicion
When attending presentations, the listener eagerly anticipates hearing words and seeing images that relate to their struggle.  They want those phrases to resonate in such fashion that it conjures memories from past experiences with the hopes of a better tomorrow.  The believability of the utterer is paramount in retaining the addressees' attention throughout the course of the proceedings and any deviation from their beliefs will leave them disinterested.  The foundation is laid by revealing his background in a media scripted biography, but how involved in the underworld was he truly? Did he sell small quantities of narcotics or was he involved in huge shipments from state border to border? Were there periods of incarceration or misdemeanor citations given for court appearances? Did the aroma of late night transactions and criminal exploits linger in his clothing? How many times did he have sex with his "employees", what went into the manipulation of their hearts and minds; what was said or done that was so controversial at his previous church home(s) that led to division and prompted him to amass his own congregation?  Will the "conscious community" be offended by the failure in The Naked Truth to mention the Egyptian Goddess Seshat (AKA Ashat), who before the account of Adam and Eve in scripture is storied to be the giver of the "Fruit of Divine Light and Wisdom" in order for the king to rule the throne as explained by Dr. Ashra Kwesi? Or that in metaphysical doctrine and varying forms of spirituality that the serpent is a representation of kundalini energy, the divine feminine creative power sleeping at the base of the spine awaiting the call for the joining with the masculine energy through the heart, conflicting with the perceptions indicated in the book? Does he question issues raised from Norman Stamper's Breaking Rank: A Top Cop's Exposé of the Dark Side of American Policing, where the former Seattle Police Department Chief discusses why White cops kill Black men and racism in the ranks? These are some of the questions readers are likely to ponder during their appraisal of the book(s) or sitting uncomfortably in metal chairs listening to dialogue pertaining to his works.  Some critics will dissect each page and scrutinize the validity of what is written.  They will question his level of expertise in the realms of child psychology, understanding of the criminal justice system and interpretations of the Bible as an individual who is formulating an opinion to turn a profit and not provide substance.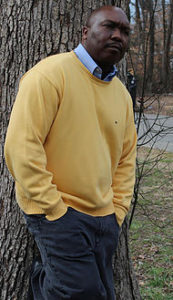 The Time Has Come
The microphone becomes live; and with each movement on or about the transducer, the motion causes the instrument to reverberate creating uneasiness amidst the attendees. The glare of the fluorescent lights causes perspiration about the bridge of his nose and forehead. A swift wipe of the brow alleviates any discomfort that may have been felt. In scripture, John 20:24-29, one of the Twelve (12) Disciples refused to believe that the resurrected Jesus had appeared to the other ten (10) apostles until he could see and feel the wounds received by Jesus on the cross.  After meeting with Jesus, the savior spoke with the individual stating, "Put your finger here; see my hands. Reach out your hand and put it into my side. Stop doubting and believe." Upon confirming the individual appearing before him was indeed the revived Son of God, Jesus told him, "Because you have seen me, you have believed; blessed are those who have not seen and yet have believed."  In accepting the task of being a public figure, he fully understands that he is undertaking a thankless endeavor.  Armed with his belief in himself and the information he yields; he looks to provide young men with the weapons to defend themselves from the cruelties of this reality. He alerts spectators to three (3) objectives intent on the continued disenfranchisement of African-American males; miseducation, incarceration and annihilation. That the awareness and avoidance of subliminal imagery is key in keeping the heart and mind free from corruption; having "knowledge of self" is vital to removing the shackles that thwarts evolution and impedes progress; being sexually uninhibited is not a "Scarlet Letter", and that confronting each of these issues aids in shifting the paradigm and brings awareness to situations that plague our existence. The reservations had by that disciple prior to seeing Jesus is the same had by each member of the audience until the information is disseminated and the words resound in such a way that captures their hearts.  The truth is uncomfortable, unsettling; but when delivered in such a way, the messenger can remove all uncertainties. "And without further ado…", the Master of Ceremonies states. "Presenting Osceola Thomas!"  He approaches the podium to a round of applause; confident in knowing that unlike the apostle bearing his namesake, he efforts to bear his soul and leave no doubts.  "We Are the Change!" I'm gone! (b)
To purchase your copy of The Naked Truth: Understanding the Spiritual Origins of Sex, Marriage, and Intimate Relationship, The Streets Can't Have My Son or his forthcoming book The 11th Commandment – My Saints Better Have My Money, scheduled for release later this year, please visit http://www.imthatbrother.com. The books are also available for purchase on amazon.com, amazonkindle, at Barnes & Noble and BAM! (Books-A-Million). Follow Osceola Thomas' social media outlets: Facebook: Osceola Thomas; Twitter: @ImThatBrother; Instagram: OsceolaThomas.
Follow the Fan Page on Facebook: The Porch Reloaded – Rocking Chair Rebels
Follow us on Twitter: @ThePorchFellas
Follow us on Instagram: The_Porch_Reloaded
Emai us: [email protected]