I guess at some point I'll write the blog called "Riddle Me This!"  Until then, there are more "pressing" matters that need to be addressed.  The look you see as the thumbnail photo is usually reserved for Stephen A Smith's cohost Skip Bayless.  The expression appears when Bayless mentions that LeBron James doesn't possess the "clutch gene", Tim Tebow deserves another shot in the NFL or that "Tiago Splitter" is the glue that holds the NBA Champion San Antonio Spurs together.  Now the picture is the appearance of a man who is defeated.  A once mighty warrior in the realm of sports media, forced to bow before something much greater than him. The court of public opinion strikes again.  At the desk of one of ESPN's signature shows, First Take, he's confrontational, unapologetic, boisterous and forthcoming.  Before lambasting a guest on the set, ridiculing a player for their performance or speaking as an analyst at the location of a big event, his words are often times measured and calculated.  But then the Ray Rice domestic violence incident transpired; and subsequently a suspension was administered.  And being paid to opine on such issues, he was asked to discuss his thoughts concerning this topic.  And though he had expressed similar feelings in the past, this time the backlash was too severe to avoid the blisters associated with the inferno his statements caused. Smith committed the ultimate of sins; the statement trifecta: domestic violence; gender; race.  Why race?  That'll be explained throughout the proceedings.  If you're unfamiliar with the Ray Rice story click this link: http://espn.go.com/nfl/story/_/id/10484945/ray-rice-baltimore-ravens-knocked-fiancee-unconscious-altercation
Exhibit A:
Now this post isn't to play the role of role Stephen A's public defender, because he isn't entirely on trial. His statements and the rights to free speech are.  So before we get started, let's define some of the language and evidence that will be brought to the court's attention. 1) The First Amendment (Amendment I) to the United States Constitution prohibits the making of any law respecting an establishment of religion, impeding the free exercise of religion, abridging the freedom of speech, infringing on the freedom of the press, interfering with the right to peaceably assemble or prohibiting the petitioning for a governmental redress of grievances. It was adopted on December 15, 1791, as one of the ten amendments that constitute the Bill of Rights; 2) provocation – defined as the action or speech that makes someone annoyed or angry, especially deliberately; 3) we can all the agree that a large populous of society, and at times our own culture dislikes people of color, 4) "The Black woman is the most unprotected, unloved woman on earth… She is the only flower on earth that grows unattended and not watered."  Before we begin, let's give some background about the physical defendant. He was hired by ESPN as a NBA analyst to replace David Aldridge in 2004.  (I like David Aldridge; does a great job on TNT/NBA TV) In August 2005, he started hosting a daily hour-long show on ESPN called "Quite Frankly with Stephen A. Smith." After the show was cancelled due to comments Smith made about the MVP voting that were deemed racist in January 2007, he primarily concentrated on basketball, serving again as an analyst. So it was well known that the defendant was a controversial figure, willing to provide his outlook on any discussion. With that being established and understood, let's proceed.  Below you will find Mr. Smith's comments in response to the NFL announcing the suspension of Rice for a period of two (2) games.
Exhibit B:
As you can see in Exhibit B, his sentiments were similar to those pertaining to the issue involving former NFL player Chad Johnson and his then wife Evelyn Lozada (Exhibit A). Throughout, the defendant voiced his disdain for men who assault women; even coming to the conclusion that if any of his family members were involved, he would have to practice restraint to avoid being disciplined by his employer.  (Ironic) However, when it came to his statements about provocation by a woman, and methods to prevent such incidents from occurring, the slope became icy and slippery.  That's when the mob formed armed with pitch forks and torches began surrounding the headquarters' of ESPN in Bristol, Connecticut, and the cyber sphere became ablaze.
Exhibit C:
These comments essentially started the ball rolling and lead to Smith issuing an apology the following day via Twitter.  As the hours passed from the time of the incident to his next appearance on the show, people had time to settle in, let the comments linger and marinate, and what was once an afterthought; perhaps a perceived slip of the tongue, a misunderstood series of statements, had now grown legs and overshadowed the Rice story.  His proclamation drew the ire of women all over including this Facebook poster that stated the following, "To All of these people (primarily men) who are coming to the defense of Stephen A, ask yourself this question: 'if it were your daughter being dragged out of an elevator by a man (a football player, no less), would you still be so inclined to play Captain Save an Idiot???'" It also led to an outcry of pro-Black advocates and radical empowerment groups coming out in support of Black women.  "Stephen A. Smith when being told that he offended Black people (examples – appearance; character; involvement in offenses that result in jail time): 'I don't give a damn what anybody thinks!'  Stephen, when being told that he offended White people: 'I am truly, truly sorry.'  That's the difference between being your own boss and being a corporate puppet.  Others are always telling you what you can and cannot say." – Dr. Boyce Watkins
Exhibit D:
As you can see, Smith was getting it on all fronts.  Thus, far the only people "I've" seen come to his defense are Whoopi Goldberg, with her statements as a host on the daily talk show, The View, and the average Black male. All of which have drawn the same conclusion; the violence isn't being condoned, however please acknowledge that the female plays a role in determining if the situation escalates further.
Exhibit E:
Exhibit F:
As you can see by the example in Exhibit E, as defined, provocation was illustrated by the character Juanita in the movie Dead Presidents.  This led to a reaction from Anthony which "may" have been prevented if she had told him the truth upon his return from Vietnam.  This is but an example; an isolated incident.  No two (2) situations are the same.  Without wasting the court's time, can it be agreed upon that violence is an unnecessary chain of events that occur as a result of one or both individuals being unable to control their emotions. No one is deserving of abuse; especially a women, who society places on a pedestal as fragile as the most elegant china.  These are the questions being asked by men since this "news" of Smith's one week suspension from the network began garnering attention: Are there no situations that can be considered inappropriate provocation (that is more than just words) in which a man would be justified in hitting a woman (without being excessive)?  Does size, strength or aggressiveness matter? How many blows should he take before resulting to a physical defense?  Because even under all those circumstances, a man is not justified in retaliating for his own safety. Other comments include (paraphrasing): "Now I know just like each of you know, whether through an experience of your own or someone you know, that sometimes in the heat of the moment and during heated exchanges, there are women who continue to exasperate the situation by getting in his face, pushing him, slapping him, spitting in his face, blocking and preventing him from walking away, and even punching him sometimes; whether it's in the face, chest, arm, back, etc. Sometimes even charging extreme rants like insinuating that that man's kid is not his. That's provoking." The poster continued, "TV lets y'all think it's ok to slap him if he hurts you (emotionally and mentally). And for those that don't agree with that I implore you to explain how you expect someone to maintain their cool in those situations….when you didn't? I think it's ridiculous that he had to apologize AND was suspended, because he simply utilized his so called '1st Amendment right', and stated something that's factual and can actually be taken as advice to possibly prevent any heated disagreement or verbal argument, from turning into that physical and harsh reaction known as domestic violence." And still one more male poster states, "C'mon we all know that woman who does this. That woman who jumps in her man's face, cusses him, taps him on the chin, calls him a 'fuck nigga' and when he tries to leave the situation actually blocks the door to prevent him from leaving the volatile situation possibly slapping him or checking that chin while advising that "he ain't gone do shit". Now dare I ask is he too being provoked? Does that brother have grounds to restrain her? Does he have the right to defend himself? I have always been taught to keep your hands to yourself. It's ok to have a heated discussion but you take it to a different level when step in a person's personal space and when you do that you have to take responsibility for the part you play in whatever happens next. Earlier I stated that it is two sides to every story but honestly is actually three… y'all know the rest."  We live in a different time.  This isn't the 1800s when chivalry was appreciated by women and men "supposedly" restrained themselves from striking them.  I guess that's why there are movies like "Think Like A Man" where one can escape from the real world, and fantasies can be played out over the course of 120 minutes.
The issue to me concerning this case has always been the ability for Smith to voice his opinion.  He's paid a high salary to not only provide analysis, but to be controversial as well.  Former ESPN First Take contributor Rob Parker was fired by his then employer for making contentious comments about Washington Redskins' quarterback Robert Griffin III.  Parker's comments were no different than those being held in barbershops, at barbeques, on porches and at water coolers everywhere amongst people of color upon finding out about RG3's lifestyle.  For that, Parker was dismissed.  See Exhibit G.
Exhibit G:
I ask that my client (the First Amendment) be released on the grounds that world has been turned upside down by political correctness.  Tony Dungy, (former Super Bowl winning head coach) who is well-known for being a highly religious man and is against gay marriage based on those beliefs, was forced to issue an apology for speaking candidly about being unwilling to draft Michael Sam (the first openly gay player in the NFL – drafted by the St. Louis Rams) due to the attention and possible disturbance it would bring to the ball club.  What did they expect him to say? If you were familiar with his stance on issues such as those, then his response shouldn't have been surprising.  Listen to Kanye West's statement (Exhibit H). Many people would be offended by his words and feel he doesn't have the right to make that declaration; "I'm a GOD."  And as he eloquently articulated, would you rather that he calls himself a "Nigga or Gangsta, as a opposed to a God?" As in some instances, even amongst ourselves, we don't view ourselves any higher than those negative connotations.  What about my photo depicting Jesus Christ being drunk and placed on the cross (Exhibit I). To me it's humorous/I'm talking laugh out loud funny; reflecting a lighter side of life and taking a poke at religion as a whole.  However, practicing Christians may find the photo offensive and ask that it be removed.  But under the First Amendment I have a right to freedom of expression. And because you find something distasteful doesn't mean I have to placate to your wishes.  I have a right to my opinion; as do you.  And in the end, we can agree to disagree.  But I have a voice.  I'm disappointed in Stephen A. for one reason.  He champions himself as a man of principle.  Willing to press the issue when necessary and challenge the establishment when need be.  I'm unaware of his financial situation, and of course it's easy for me to say sitting on the comforts of my couch (see free speech again) but if I were him, I would quit.  He's talented enough to find another job as he has worked for Fox Sports in the past.  But if you're gonna pay me to provide an honest assessment of any situation and would like me cater to specific demographic (let's be real here), then you can't cut my legs from up under me for voicing what's "real" to me.  That humble pie is difficult to swallow, especially when you're forced to do so and go against everything you stand for.  So as the crowd gathers in the arena against both free speech and Stephen A, the prosecution is like a wrestler bouncing from ring rope to ring rope, cupping their ear trying to get the crowd hyped before a startling comeback from defeat, You Honor, I present to you Exhibit J, Charles Barkley; who refused to apologize to the fans of the San Antonio Spurs, specifically the women, for calling them fat.
Exhibit H:
Exhibit I: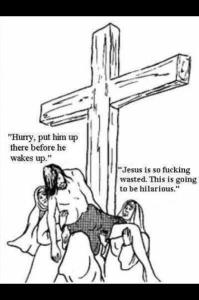 Exhibit J:
If you strip a person of their ability to express their feelings, then why are we having this or any other conversation? What's the purpose of social media? We can agree to disagree on the violence aspects or any other problems up for debate, but when you can no longer have dialogue about an issue without someone being offended, that's crazy!!! The day you can't arm yourself with what you believe is the truth and you're condemned to purgatory for voicing your opinion is the day you'll understand where people like me and others are coming from.  Free the First Amendment!!!!! Stephen A. Smith, he's alright!  BOL! "We Are The Change!"  I'm gone! (b)
Follow the Fan Page on Facebook : The Porch Reloaded – Rocking Chair Rebels
Follow us on twitter: @ThePorchFellas
Email us: [email protected]
Listen to the show on Thursday nights at 7:00 pm: blogtalkradio.com/antirobotnetwork or www.theporchfellas.com